PREPSHIPPING
Let's understand the Prepshipping package adventure.
To understand the Prepshipping package journey, as the first step, you need to add your products to our system before sending them to our warehouse. Through this panel, you will be able to receive information about the incoming products within our system. Additionally, thanks to our panel, you will be able to track all the processes and submit any necessary requests.
Forget about traditional 3PL habits!
Prepshipping provides e-commerce and traditional e-commerce sellers with the fastest and most economical services through its advanced software infrastructure and equipment.
Adding your incoming products to the system.
Dashboard > Get Started > Add Product
SKU: The stock code of the shipped product

Quantity: The number of pieces of the shipped product will arrive in the warehouse

Unit Price: The unit cost price of the shipped product

Product Name: The full name of the product on the sales platform

BARCODE/FNSKU: This can be left blank if unknown

Image URL: Product image link
After you have entered all information for the products, please click save and continue button to acquire your personal address.
"The parts reserved for the address must be filled in completely and accurately!"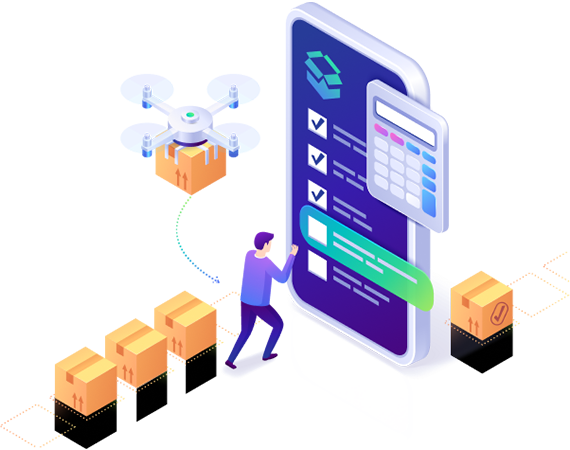 Prepshipping offers a breakthrough solution for your inventory management. With 1st party fulfillment centers strategically located In the USA, we provide the option to split your inventory. This not only improves cost efficiency but also enhances delivery speeds and boosts customer satisfaction.
By choosing to split inventory, Prepshipping's advanced system automatically selects the warehouse that guarantees the quickest delivery time at the best price.
To further reduce shipping stress, Prepshipping's Virtual Carrier Network ensures that orders are continuously delivered on-time at the most favorable rates. Experience hassle-free and optimized fulfillment with Prepshipping's reliable services.
Stress-Free Fulfillment Is Only One Click Away!
Easy Access, Quick Solution with the New Panel We Have Developed!
Thanks to our innovative and user-friendly dashboard, you can track all your processes step by step. You can request shipping quotes, track your packages, and submit all kinds of needs through the panel.