E-Commerce Order Fulfillment Service
You've put in the effort to create and sell your products successfully. Now, let us take your growth to new heights with our comprehensive range of services. With Prepshipping, you can benefit from omnichannel direct-to-consumer (DTC) selling, a powerful set of B2B tools to enhance your retail distribution, full control over your inventory, and so much more. We streamline your operations, allowing you to concentrate on building a more profitable business the right way.
Trust Prepshipping to simplify your processes and unlock your business's true potential.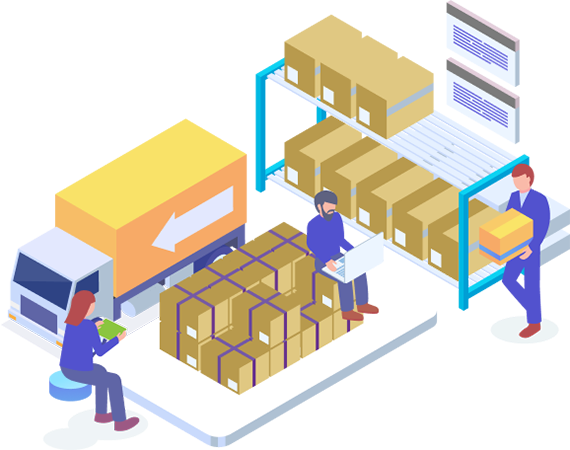 Take Your Fulfillment Operations to New Heights with Our Leading 3PL Services
3PL for Ecommerce Fulfillment – Prepshipping is more than fulfillment
As the premier 3PL provider specializing in scalable fulfillment operations, we pride ourselves on delivering unparalleled expertise to businesses like yours. With our expansive network of eleven cutting-edge, technology-driven fulfillment centers worldwide, along with our industry-leading fulfillment software, we have the power to elevate your brand to new heights.
E-commerce Order Fulfillment Empowered by Automation & Technology
Efficiently Process and Deliver Orders with Cutting-Edge Technology
At our warehouses, we excel in the seamless execution of pick, pack, and ship operations. With state-of-the-art facilities capable of fulfilling 100,000+ orders daily, we combine the power of automation with our industry-leading fulfillment software. This enables us to provide lightning-speed fulfillment while maintaining the highest standards of quality control, all while saving costs for your business.
Advanced Order Processing

Efficient Inventory Management

Seamless Integration

Scalability and Flexibility
Easily Manage with Our Advanced Dashboard Integrated with All Marketplaces.
Prepshipping offers a highly advanced integration system for seamless fulfillment services. With our platform, you can easily connect all your marketplaces to Prepshipping. Once you have set your shipping preferences, there is no further action required. We handle the receiving, preparation, and shipping of your orders. As soon as the order is shipped, the tracking number is automatically shared with your customer.
In addition to serving B2C platforms, Prepshipping also has extensive experience with B2B sales. We provide support for selling your products to both retailers and wholesalers.
Take a look at our other 3PL features by Prepshipping
We ensure that your products meet Amazon's standards before they reach the warehouse, and then we can either send them to the registered Amazon warehouses in the system or to a location of your choice.